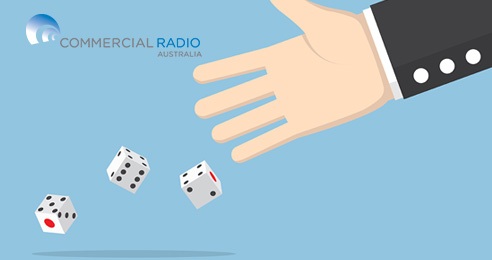 Commercial Radio Australia is reviewing its advertising code, and is set to impose even stronger restrictions on gambling ads.
CRA said this week that gambling and betting ads could be axed from live sports broadcasts on radio during daytime hours.
The organization is seeking to implement a ban on gambling ads between 5 in the morning and 8.30 in the evening, from five minutes before to five minutes after the live sports event.
Beyond these times specified, gambling operators would only be allowed to advertise during breaks in play.
Commercial Radio Australia said that comments and proposals regarding a change in its code could be made until the middle of next month.
New rules will be implemented in March, 2018.
Fastest Growing Advertising Category
In recent years, gambling has been one of the fastest growing categories of advertising. In 2011, $91 million was spent on gambling ads. In just four short years, that sum has climbed to $236 million, or a 160% jump.
Sports betting groups spent $135 million on advertising from April 2016 to April 2017, it was also recently revealed.
The chief executive officer of Commercial Radio Australia, Joan Warner said about the new rules: "The commercial radio industry continues to monitor and respond to community safeguards and is committed to providing quality radio in line with the Australian listening public's needs."
Neds Ad Banned for "Excessive Betting" Message
In the meantime, one of the country's newest bookmakers, Neds, was forced to stop running one of its ads on TV ahead of the Melbourne Cup after at least sixty complaints were made against it.
The ad was found to be in breach of Australia's advertising codes by encouraging excessive gambling.
While some of the complaints related to the fact that Neds promoted gambling as "normal" and "funny", others also complained that the ad was sexist and degrading to women.
The ad shows a man sneaking away from his family at dinnertime to make bets, while another ad shows tradesmen making excuses why they can't turn up to work so that they can bet online.
The advertising authority ruled that while the ad was meant to be funny, this fact could "not negate the portrayal of gambling taking priority in men's lives."